Radisson Riverfront Hotel Windsor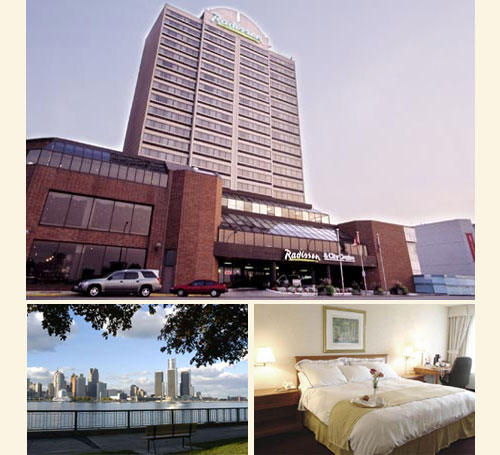 The "Radisson Riverfront Hotel Windsor" rises nineteen stories and is the ideal spot for business or pleasure. Savour the Radisson brand of hospitality right in the heart of downtown Windsor, on the spectacular waterfront with a million-dollar view of the Detroit skyline. Enjoy genuine hospitality and our distinctive "Yes I Can" Service during your stay.
$105.00 plus tax per night single/double occupancy plus $5 for parking (special rate is only valid if room is booked by April 11).
Online bookings (under Promotional Code type in TLCON).
For toll free bookings, call 1-800-333-3333 and refer to the "Promoting Student Learning: Diversity and Student Success" group.
Radisson Riverfront Hotel Windsor
Direct Telephone: 519-977-9777 or 1-800-267-9777
333 Riverside Drive West
Windsor, ON N9A 5K4