Keynote Speakers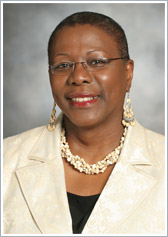 Joy Mighty
Engaging Every Student: Implications of Diversity for Teaching and Learning in Higher Education
Tuesday, May 12, 10:15 – 11:15, Winclare A
One of our greatest challenges as teachers in higher education is to use the opportunities presented by diversity to enhance the quality of teaching and learning so that every student in our classrooms has an equal opportunity to succeed. What are some of the pedagogical challenges that arise in the context of diversity? How can we use the inherent benefits of diversity to engage every student and facilitate student learning? This presentation will explore answers to these and other questions about how diversity affects the teaching/learning dynamic. We will discuss ways of transforming the curriculum, teaching in different ways, and fostering a positive learning environment for the inclusion and success of diverse students.
Joy Mighty is director of the Centre for Teaching and Learning and Professor in the School of Business at Queen's University. She has an eclectic academic background in English, Education and Organizational Behaviour, and a wealth of experience as an administrator, teacher, educational developer, researcher, and consultant. Her special interests are organizational development and change, as well as equity and diversity issues in both management and education. An award winning teacher, Joy is a recipient of the Association of Atlantic Universities Distinguished Service Award. She has also provided consulting services to private, public, and not-for-profit organizations in Canada, the Caribbean, England, and the USA. Joy is the president of the Society for Teaching and Learning in Higher Education (STLHE) and was the inaugural Chair of STLHE's Educational Developers Caucus. She currently represents Canada on the Council of the International Consortium for Educational Development (ICED) whose members represent 27 different countries.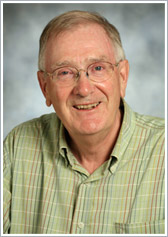 Christopher Knapper
How Our Teaching Affects the Way Students Learn
Wednesday, May 13, 9:45 – 10:45, Winclare A
Faculty vary in their conceptions of effective teaching, and this is reflected in their learning goals and instructional methods. Students also have differing ideas about what it means to study in university and how they approach the task of learning. Recent research has shown important links between faculty beliefs about teaching, departmental learning climate, and students' approaches to learning. In this presentation, we will explore these relationships and discuss whether and how it is possible to change our teaching approaches to produce different kinds of learning – in particular to encourage deeper, lifelong, and life-wide learning.
Christopher Knapper was the first director of the Instructional Development Centre at Queen's University and of the Teaching Resource Office at the University of Waterloo. He is a 3M teaching fellow, and was founding president of the Society for Teaching and Learning in Higher Education, which in 2002 created the Knapper Lifetime Achievement Award in his honour. He has written many books and articles on teaching and learning in higher education and served for eight years as co-editor of the International Journal for Academic Development. He was also one of the originators of the teaching portfolio concept. Christopher currently works as an international consultant for universities in Canada and elsewhere.
Joy Mighty and Christopher Knapper
Learning and Diversity in Practice: How Does it all Work?
Wednesday, May 13, 1:45 – 3:00, Winclare A
In this plenary interactive session, the two keynote speakers will integrate the various ideas about learning and diversity that have been introduced in different sessions. After an opening dialogue between the two presenters, participants will explore their own experiences of diversity and learning, and consider what changes they might make in their own teaching as a result of what they have heard at the conference.