Riverside Inn Windsor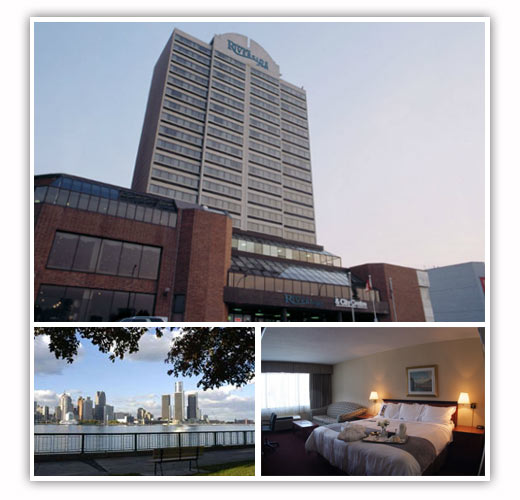 The Windsor Riverside Inn With is located just minutes from the University of Windsor and Windsor's city centre area. The hotel offers guests a wealth of amenities, including an Indoor Pool, Fitness Centre & Business Centre. Enjoy the hotel's location in the heart of the city, which offers stunning views of the Detroit River and skyline.
The Windsor Riverside Inn is offering a special conference rate of $115 plus tax.
For toll free bookings, call 1-800-267-9777 and refer to group code TEACH.
For more information visit the Windsor Riverside Inn website. To book online, click on promotional code and type in TEACH.
Windsor Riverside Inn
Direct Telephone: 519-977-9777 or 1-800-267-9777
333 Riverside Drive West
Windsor, ON N9A 5K4