The Threatening Future of Where
Powerpoint Slides
Download Threatening Future of Where PowerPoint
Bill Anderson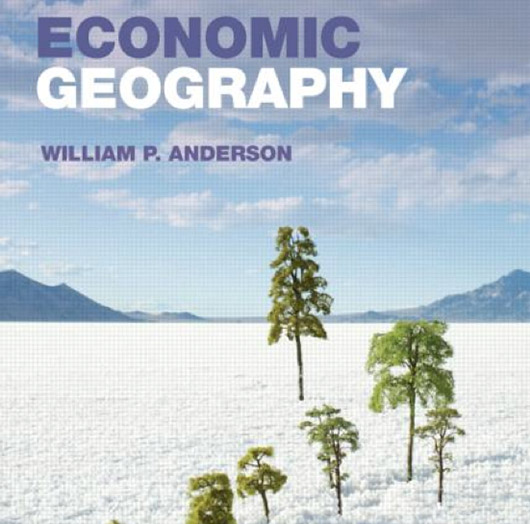 Bill Muirhead
Mehrdad Saif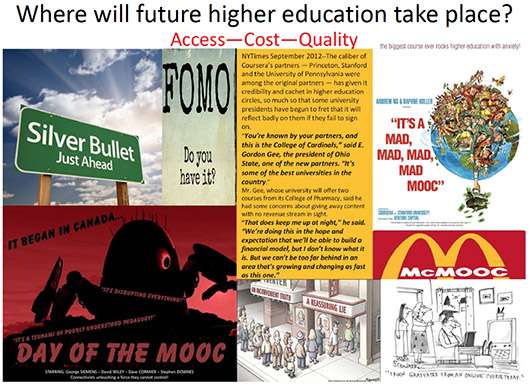 Betsy Keating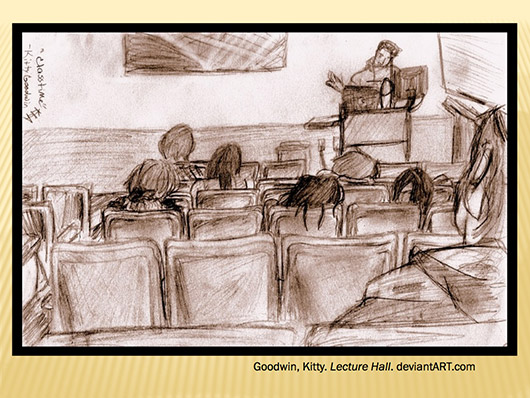 The Promising Future of Where
Powerpoint Slides
Download Promising Future of Where PowerPoint
Bill Anderson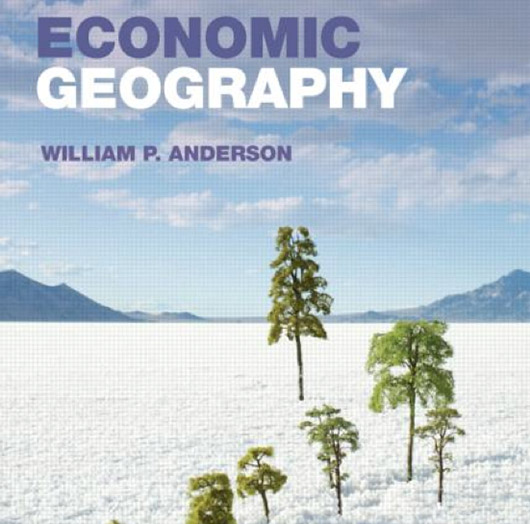 Bill Muirhead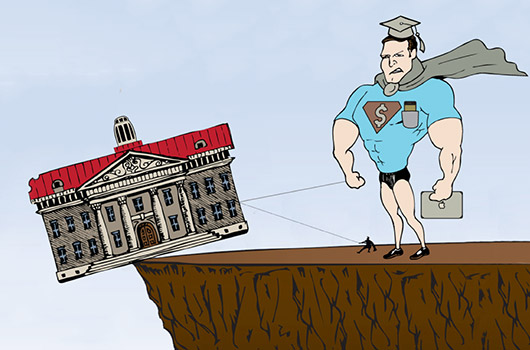 Mehrdad Saif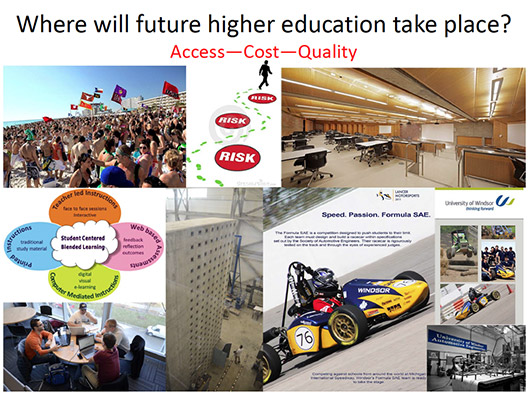 Betsy Keating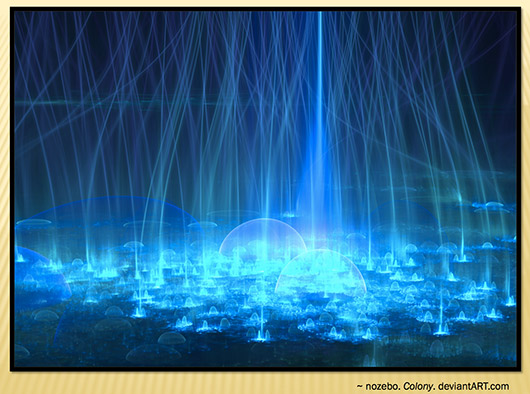 Forum Panelists Bios
Bill Anderson
Dr. Bill Anderson joined the University of Windsor as the Ontario Research Chair in Cross-Border Transportation Policy in 2008. He was formally on the faculties of McMaster University and Boston University. An economic geographer, his interests include the Canada-U.S. border; economic analysis of transportation infrastructure investments; Canada-U.S. economic integration; urban and regional economic development; transportation and border security; and international trade and transportation planning. He is author of the recently published textbook Economic Geography.
At Windsor, he founded the Cross-Border Transportation Centre, which conducts research on the movement of goods and people across the Canada-U.S. border and the economies of the border regions. He is currently Past President of the North American Regional Science Council and a member of the Board of Directors of the Windsor-Essex Chamber of Commerce. His new report The Border and the Ontario Economy is available from the Centre website.

Bill Muirhead
Dr. William Muirhead is currently the Associate Provost, Academic and Information Technology at the University of Ontario, Institute of Technology (UOIT) located in Oshawa, Ontario, Canada. As a founding academic administrator of the university, Bill has been responsible for developing Canada's largest Technology-Enriched Learning Environment, the Teaching and Learning Center, the Academic Success Center, the Health Education Technology Research Unit and is currently a founding researcher of the Educational Informatics Lab in the UOIT Faculty of Education. Dr. Muirhead has overseen the development of university policies and governance structures pertaining to all aspects of undergraduate curriculum and quality assurance.
Prior to UOIT, Bill was the founding Executive Director of the Alberta Online Consortium (AOC) and served as a senior advisor to Alberta Learning in areas of e-learning, professional development, and all aspects of policy involving online learning, virtual schooling and emerging information and communications technologies (ICT) in public and post-secondary education sectors. Dr. Muirhead's research interests include professional practices in online education; design of hybrid learning environments; policy support for developing and implementing learning object repositories; and the development and management of technological infrastructures in postsecondary institutions. An internationally recognized speaker, Bill is the recipient of numerous awards for leadership and innovation in e-learning.
Mehrdad Saif
Dr. Mehrdad Saif received a B.S. in 1982, M.S. in 1984, and D.Eng. in 1987 all in Electrical Engineering. During his graduate studies he worked on research projects sponsored by NASA Lewis (now Glenn) Research Center as well as Cleveland Advanced Manufacturing Program (CAMP). In 1987 he joined the School of Engineering Science at Simon Fraser University. From 2002 to 2011, he was the Director of the School of Engineering Science and oversaw a major expansion of that School during his term. In 2004, he articulated the vision of starting the Mechatronic Systems Engineering (MSE) program at SFU's Surrey Campus. He planned and rolled out the program at both graduate and undergraduate levels in 2007. He has been the Dean of the Faculty of Engineering at the University of Windsor since July 2011. He is currently overseeing the expansion of the Faculty's programing into such areas as Aerospace Engineering, Bachelor of Engineering Technology, and Mechatronics and others. From 1993-1994, Dr. Saif was a Visiting Scholar at General Motors North American Operation (NAO) R & D Center in Warren, MI. At GM he was a member of the Powertrain Control Group in the Electrical and Electronics Research Department where he worked on engine control and on-board engine diagnostic problems.
Dr. Saif's research interests are in systems and control; estimation and observer theory; model based fault diagnostics; condition monitoring and diagnostics; and application of these areas to automotive, power, autonomous systems, and other complex engineering systems. He has published over 180 refereed journal and conference papers plus an edited book in these areas. Dr. Saif has been a consultant to a number of industries and agencies such as GM, NASA, B.C. Hydro, Ontario Council of Graduate Studies, and others. He served two terms (1995, 1997) as the Chairman of the Vancouver Section of the IEEE Control Systems Society, and is currently a member of the editorial board of the IEEE Systems Journal, International Journal of Control and Computers, IEEE CDC, and ACC. Saif is Senior Member of IEEE, and a Registered Professional Engineer in Ontario.
Betsy Keating
Betsy Keating is a doctoral candidate in Educational Studies at the University of Windsor, specializing in cognition and learning in higher education. She spent the past academic year teaching as a sessional instructor in the University's English Language, Literature and Creative Writing department, as well as overseeing the Composition program. Betsy is currently the University's GATA Network Coordinator. Working with a team from the Faculty of Graduate Studies and the Centre for Teaching and Learning, she helps to provide community and resources for undergraduate teaching assistants and graduate students who have an interest in teaching.