Keynote Speakers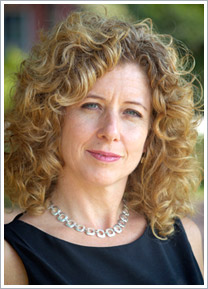 Dr. Julia Christensen Hughes

Dean, College of Business and Economics
Answering the Clarion Call: Grassroots Strategies for Catalyzing Change in the Academy
The academy is facing unparalleled pressures for change. As documented in "Taking Stock" (2010), budgetary pressures, increased (global) competition for students, changing government-mandated quality assurance processes, the ubiquity of information, ever-evolving learning technologies, shifting demographics, increasing student diversity, and a changing social contract (with increased emphasis on employability skills), have all led to a clarion call for change. But who is answering this call? Many are trying but often their efforts lead to frustration, cynicism and disappointment.
There is no question that universities are "staid" institutions, well-steeped in decades if not centuries of tradition, supported by powerful systems that reinforce the status quo and perceived self-interests of their members. In our "collegial" academies, where academic freedom, collective agreements, promotion and tenure guidelines, and traditions of majority decision-making rule, is it really possible for change to occur? Yet change IS occurring. Some is being led from outside the academy (notably from determined governments and donors) and some from the top (from maverick Presidents, Provosts and Deans). And some is being effectively catalyzed at the grassroots level, through the inspired and dedicated pursuits of students, faculty and staff. It is important that we understand the strategies and levers behind these successful change efforts, so that more can occur. This keynote address will present both pressures and barriers to change, along with suggestions for catalyzing grassroots change in response to the clarion cry that abounds.
Biography
Dr. Julia Christensen Hughes is the former president of the Society for Teaching and Learning in Higher Education (STLHE), a predominantly Canadian organization committed to enhancing the quality of teaching and learning in post-secondary institutions. A long-time advocate for educational reform, Julia's research interests include organizational effectiveness, academic integrity, and student-centred learning. In 2010 Julia co-edited "Taking Stock: Research on Teaching and Learning in Higher Education", which contains chapters on "Pressures for Change and the Future of University Education" and "A Call to Action: Barriers to Pedagogical Innovation and How to Overcome Them".
Currently, Julia serves as Dean of the University of Guelph's College of Business and Economics (CBE). With approximately 3,500 BComm students and several hundred graduate students, Guelph's business school uniquely "develops leaders for a sustainable world" through its three pillars of: "transformational learning", "research that counts" and "community engagement". An active participant in the Globally Responsible Leadership Initiative (GRLI) and signatory to the UN's Principles of Responsible Management Education (PRME), CBE has been recognized as a global leader in promoting entrepreneurship as a means for sustainable development, leading to self-determining families and communities in both the developing and developed world.
An award winning instructor, educational consultant, and frequent keynote speaker, Dr. Christensen Hughes has been recognized by several constituencies for her contributions. In 2007, she was the recipient of the Edward F. Sheffield Award from the Canadian Society for Studies in Higher Education for her work on academic integrity published in the Canadian Journal of Higher Education. In 2008, she was honoured with the John Bell Award from the University of Guelph for outstanding contributions to educational leadership. In 2011 she was recognized by the YMCA as a "Woman of Distinction" for her contributions to education and training. And, in 2012 Julia was named Educator of the Year by the Ontario Hostelry Institute.
Individual Session / Conference Evaluation
Please provide us with feedback to help us plan for future conferences.