Scenic Route
If you are traveling from anywhere east of Windsor along the 401, consider taking a more scenic route into the city. From the 401, take exit 21 for Manning Road North toward Tecumseh. Then merge onto Manning Road and take it all the way until you reach Riverside Road East. Turn left at Riverside Road East and continue on Riverside Drive East until you reach your hotel or the university.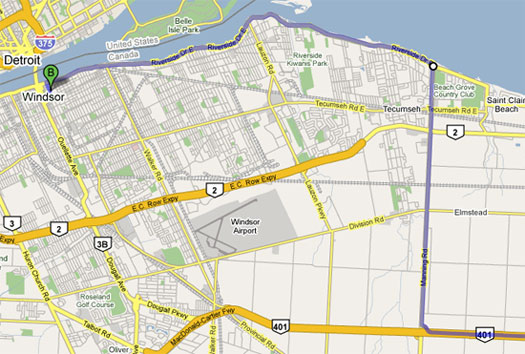 Individual Session / Conference Evaluation
Please provide us with feedback to help us plan for future conferences.