The Threatening Future of Who
Powerpoint Slides
Download Threatening Future of Who PowerPoint
Allan Conway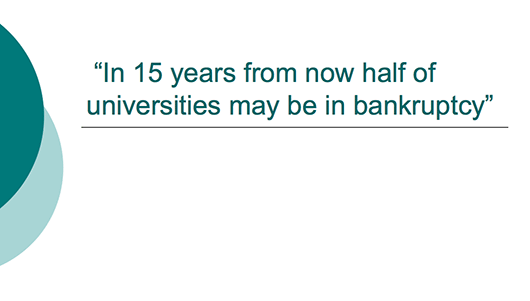 Anne Forrest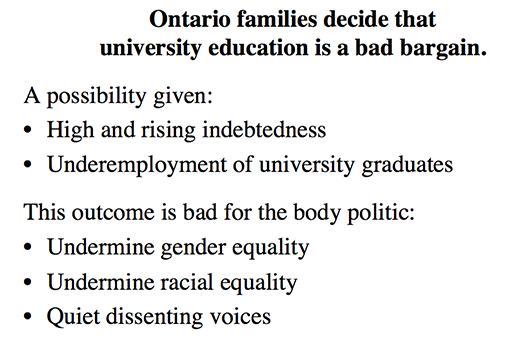 John Isbister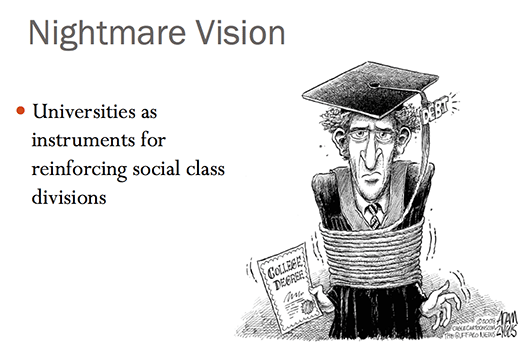 Mary Stein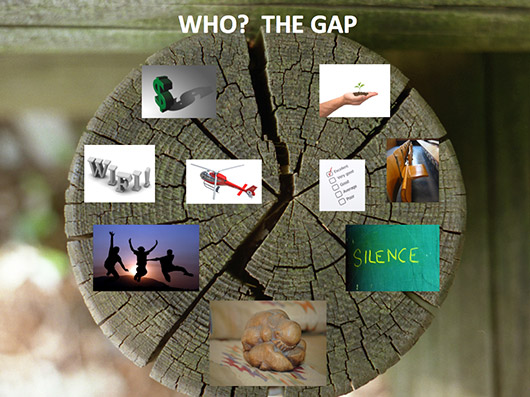 The Promising Future of Who
Powerpoint Slides
Download Promising Future of Who PowerPoint
Allan Conway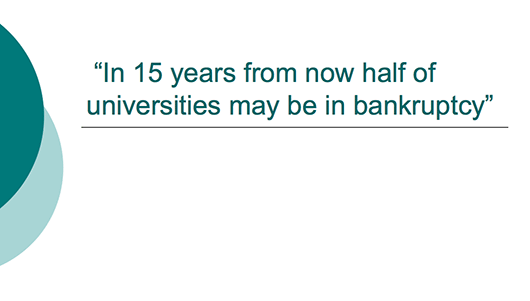 Anne Forrest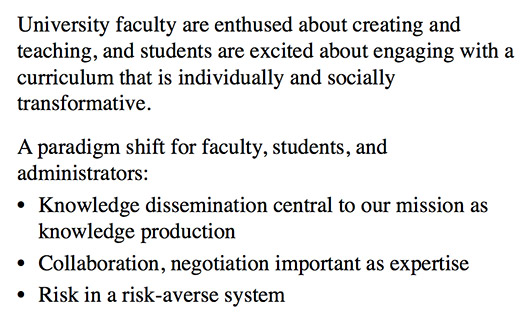 John Isbister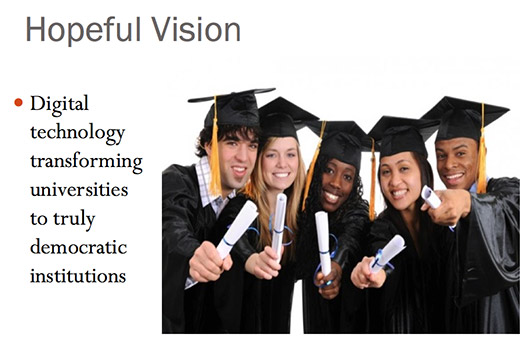 Mary Stein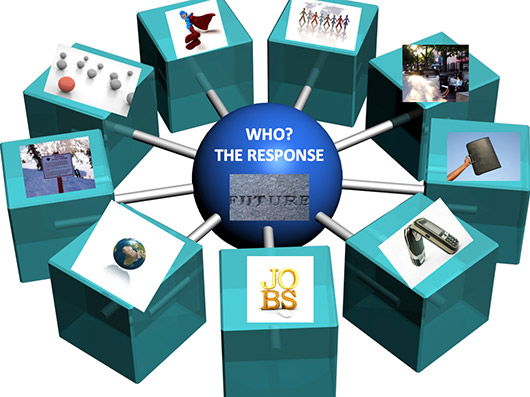 Forum Panelists Bios
H. Allan Conway
Dr. Allan Conway graduated with a Doctorate in Business Policy from the Harvard Business School and has been the Dean of the Odette School of Business at the University of Windsor since July, 2005. In that position he oversees a faculty complement of 60 full-time and 40 part-time members, 15 staff, and over 2000 students at the graduate and undergraduate levels. Just previous to his role at Odette, Dr. Conway was Associate Dean of MBA Programs and Associate Dean of Executive Programs at the Haskayne School of Business at the University of Calgary where he taught executive and MBA courses on corporate and competitive strategy. He has consulted for a wide variety of organizations, including Enbridge, Textron, NAL Resources, EnCana, Standard & Poor, University of Northern British Columbia, and the APEC Financiers Group. Besides Canada, Dr. Conway has taught executive programs in the Bahamas, Belgium, Brazil, India, Iran, Italy, Japan, Malaysia, Saudi Arabia, Spain, Thailand, and the United States. Previous to joining academia, Dr. Conway held management positions with London Life Insurance, Scott Paper Co., and Global Television.
Dr. Conway has authored or co-authored four books. While his earlier work centred on new product innovation, doing business in Japan, and world product mandates, in more recent years he has been involved with work on research leadership – as a member of the Western Collaborative on Management and Leadership Training among Research Leaders in Canada and in current activities centred on supporting new firm foundation in the Windsor-Essex region. One of his current projects is an examination of CEO succession.
Dr. Conway has been heavily involved internationally in promoting curriculum innovation and change among MBA programs. For example, he was founding chair of the planning committee the MBA Leadership Conference and was a charter member of the planning committee and conference faculty for AACSB's MBA Emerging Curriculum Conference. His faculty's programming was featured at a recent international symposium on MBA Innovation hosted by the Darden Graduate School of Business at the University of Virginia. Dr. Conway has led initiatives to create joint MBA programs between Canadian and foreign universities in the past and is currently involved in new initiatives along those lines.
Currently a member of the Board of Directors of the MBA Roundtable, Dr. Conway serves currently as a member of the Board of Directors of the Harvard Business School Club of Michigan. He served a term as a charter member of the Entrepreneur-in-Residence Steering Committee at Calgary Technologies, Inc., served as a member of the Industrial Cluster Strategy Steering Committee for the City of Calgary, and as a member of the Board of the Calgary Business Information Centre. He served as a member of the board of directors of the Windsor-Essex County Economic Development Corporation from 2007 to 2009, and for two years as a member of the International Truck Research & Development Advisory Board. He is a member of the board of directors of WEtech Alliance, a technology incubator, and is also a director for OPTIC (a virtual business incubator) and a director for the Centre for Business Advancement and Research. He has recently joined CAMOT's (China Association for Management of Technology) International Scientific Committee and is a founding member of the Shanghai International Technology Transfer Consortium and serves as a member of the Editorial Advisory Board of the Journal of Technology Management in China (JTMC).

Anne Forrest
Dr. Anne Forrest is an Associate Professor at the University of Windsor. Her research interests include gender and work, trade unions and collective bargaining, and organizational change. She is director of Women's Studies.
John Isbister
Dr.John Isbister currently resides in Toronto, Ontario, where he is the Chief Academic Officer and Chief Operating Officer at Ryerson University. He joined Ryerson on July 1, 2010 as Vice Provost, Faculty Affairs and became Interim Provost and Vice-President Academic on July 1, 2012. In the four previous years he was Dean of Humanities and Social Sciences at Laurentian University in Sudbury. Dr. Isbister obtained a BA in History from Queen's University and then a PhD in Economics at Princeton University. He spent most of his academic career at the University of California, Santa Cruz (UCSC), where he was honoured with two distinguished prizes for teaching. He is the author of four books on topics including economic justice, third-world development, immigration policy and community development credit unions. At UCSC, he was Provost of Merrill College, an interdisciplinary liberal-arts college focusing on social change in the third world. For 28 years he was director of the Santa Cruz Community Credit Union, an innovative financial institution with emphasis on the needs of low and moderate income people.

Mary Stein
Interim Associate Provost, Dr. Mary Stein (Ph.D. Learning and Instruction, 1993, State University of New York at Buffalo; M.Ed. General Science Education, 1990, State University College at Buffalo; B.S. Chemistry, 1980, University of Colorado) joined the Office of the Senior Vice-President for Academic Affairs and Provost in August 2012. Her primary responsibilities include supporting the Office of the Registrar, eLearning & Instructional Support (eLIS); the Honors College, Classroom Support & Instructional Technical Services (CSITS); and the Office of Institutional Research and Assessment (OIRA). She is a tenured faculty member in the Department of Teacher Development and Educational Studies. Professor Stein's research interests have focused on students' conceptual understandings in science and she works towards bridging the gap between theory and educational practice. In 1996, she was the recipient of the College of Education Excellence in Teaching Award while on faculty at Wayne State University. At Oakland University she was honored with the Excellence in Teaching Award in 2003 and, more recently, was recognized as the 2010 College Science Teacher of the Year by the Michigan Science Teachers Association.