Keynote Speakers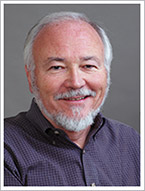 John Tagg
Author of The Learning Paradigm College
Learning Paradigm College
Are our undergraduate colleges achieving what they want to achieve? Are we as educators doing what we say we want to do? John Tagg argues that colleges and universities as organizations are working against many of the deeply-held goals of most educators. He will discuss how we can change the organizational paradigm governing the way our institutions work in order to make student learning the centerpiece of higher education, to align what we do with what we say we want to do.

John Tagg will give this keynote on Wednesday, May 14.
John Tagg is an independent writer and consultant on learning in higher education. His book The Learning Paradigm College (Jossey-Bass, 2003), describes a research-based approach to redesigning higher education in the service of student learning and provides detailed examples of colleges and universities that exemplify the Learning Paradigm. According to Russell Edgerton, President Emeritus of the American Association for Higher Education, "this remarkable book takes the national conversation about taking learning seriously to a new level." He has conducted workshops and made presentations at more than 100 colleges and universities and has published in many higher education periodicals including Change, About Campus, Planning for Higher Education, and The International Journal for the Scholarship of Teaching and Learning. He is professor emeritus of English at Palomar College, where he taught from 1982 until 2009.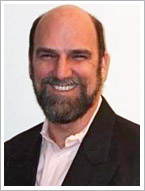 Dr. Stephen Carroll
MetaLearning: Growing Self-Directed Learners
Teaching students what learning is, how it works, and what kinds of strategies are best in different situations helps them learn more effectively and efficiently, enhancing their motivation, performance and success. This session will draw on current research in cognitive science, physiology of learning and neuro-psychology to build a six-phase model for teaching students how to learn that measurably accelerates students' progress toward these goals—simultaneously enhancing faculty performance. You will leave with resources and strategies to facilitate metalearning and an assessment instrument to help prove that it works.

Stephen Carroll will give this keynote on Thursday, May 15.
Dr. Stephen Carroll's projects focus on intersections of pedagogy, technology, assessment, writing, and learning. His career-long involvement in faculty development includes founding and developing a teaching center at UC Berkeley, publications in books about teaching, and dozens of presentations on teaching and learning at national conferences. He has directed writing programs at Berkeley and Santa Clara University (SCU), where he has recently served as the Faculty Director for a Residential Learning Community. Dr. Carroll has developed and taught a number of experimental, cross-disciplinary pilot courses to explore new ways to enhance student learning, and is investigating using course-specific writing practices to enhance learning in the sciences. His recent publications focus on how to use assessment practices to drive innovation in teaching and learning and on leveraging existing technologies to enhance communication and accelerate learning, especially in undergraduate learning communities. His current research focuses on using the latest findings in neurobiology, cognitive science and learning theory to improve teaching and learning. He is especially focused on helping students become more self-directed learners by teaching them metalearning skills. He currently runs a pilot program that builds on this research, using Learning Facilitators—peers who tutor students on learning strategies—to improve academic performance at all levels.