Conference Workbook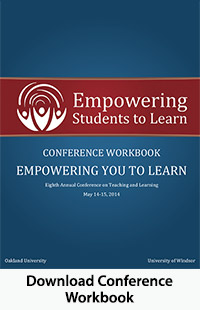 How many of us have attended meaningful conferences and vowed that we would implement some of the strategies or ideas we gained from the experience, only to leave the program and have notes pile up under a host of other work on our desks? This workbook is an antidote for that!

The activities listed here aim to assist us with planning for the conference so that we can get as much out of it as possible, and be able to apply and use what we have learned once we return home. Equally as important, these strategies are models that we can use in our classes to help empower students to learn. This workbook will help empower our students to learn, while at the same time empower us to learn.

A print version will be available at the conference.