By Train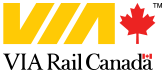 For reservations, visit Via Rail's website. Details about your departure station and destination, the Windsor train station, its location, and travel from the station to the University of Windsor campus can be found here.
Scenic Route
If you are traveling from anywhere east of Windsor along the 401, consider taking a more scenic route into the city. From the 401, take exit 21 for Manning Road North toward Tecumseh. Then merge onto Manning Road and take it all the way until you reach Riverside Road East. Turn left at Riverside Road East and continue on Riverside Drive East until you reach your hotel or the university.

Windsor Taxi Services
Canadian Checker Cab
(519) 254-7777
1-866-829-4787
Veteran Cab
(519) 256-2621
LA Taxi
(519) 978-2000
Parking
Visitor parking is $10.00 a day at the university visitor parking lot or $7 at the Assumption Church parking lot. See campus map for location.